Top 8 GT Flies
Read Time: 5 Minutes
|
Published: 15th February 2022
|
Author: Fulling Mill
Let's be real. GTs are on most everyone's bucket list, and for good reason. They're aggressive, they're massive, and they'll eat big streamers or topwater flies. What's not to love? If you're one of the lucky people who'll get a chance to chase them, you better believe you'll need the right flies on strong hooks. Fortunately, you're in luck! Newly revamped, our saltwater baitfish patterns all come on proven Owner and Gamakatsu hooks. Follow along below to check out our top 8 GT flies!
Not Your Average Popper. Designed by Fulling Mill consultant James Christmas who has been a guide on Alphonse Island in the Seychelles. The NYAP is a must have in your fly box. This simple foam pattern has accounted for some whopping GT's, the world over. Made by affixing some basic foam onto a World Class hook, in this case it's the Gamakatsu SL12, you can be sure to rely on it. Whatever you do, don't buy a cheap alternative unless you want to lose the fish of a lifetime. Top tip from our friends at Fin Chaser Magazine, is to take a handful of these, as one hit from a GT will often destroy the foam body leaving you needing a few in reserve.
Another simple but deadly pattern from James Christmas. The GT Mullet has an enticing broadside profile in the water, yet is slim and aerodynamic to cast. Designed to target GT's on the flats, the GT Mullet Mullet is irresistible to a host of big predatory fish.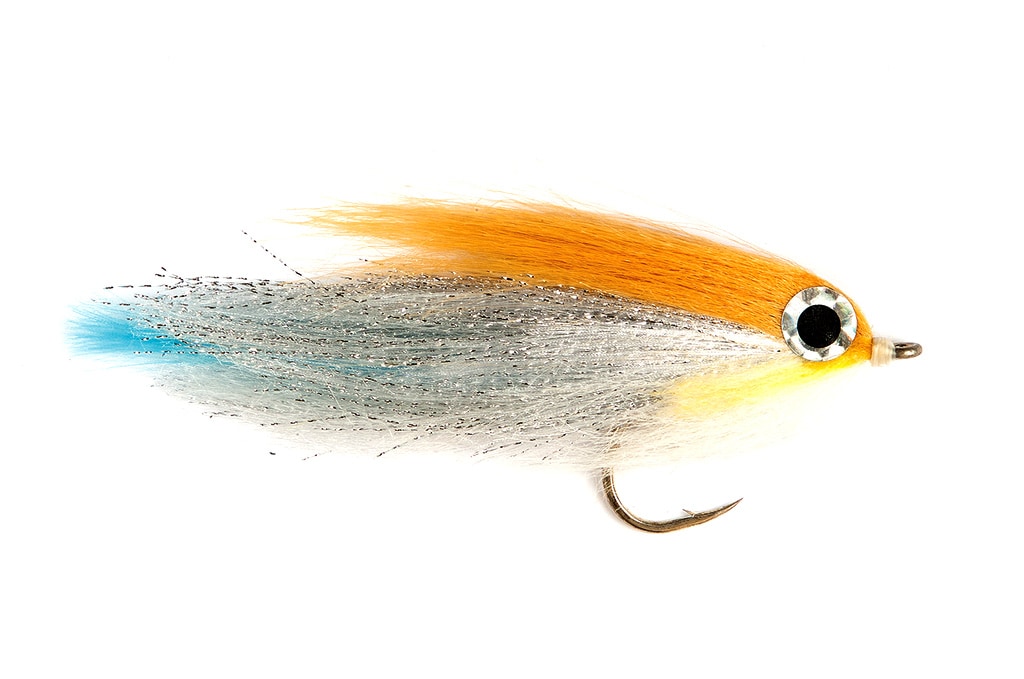 Big GTs and Roosters absolutely annihilate this imitative mullet pattern. It's super translucent when wet and it has great movement and profile. It's tied on a Gamakatsu SL12s.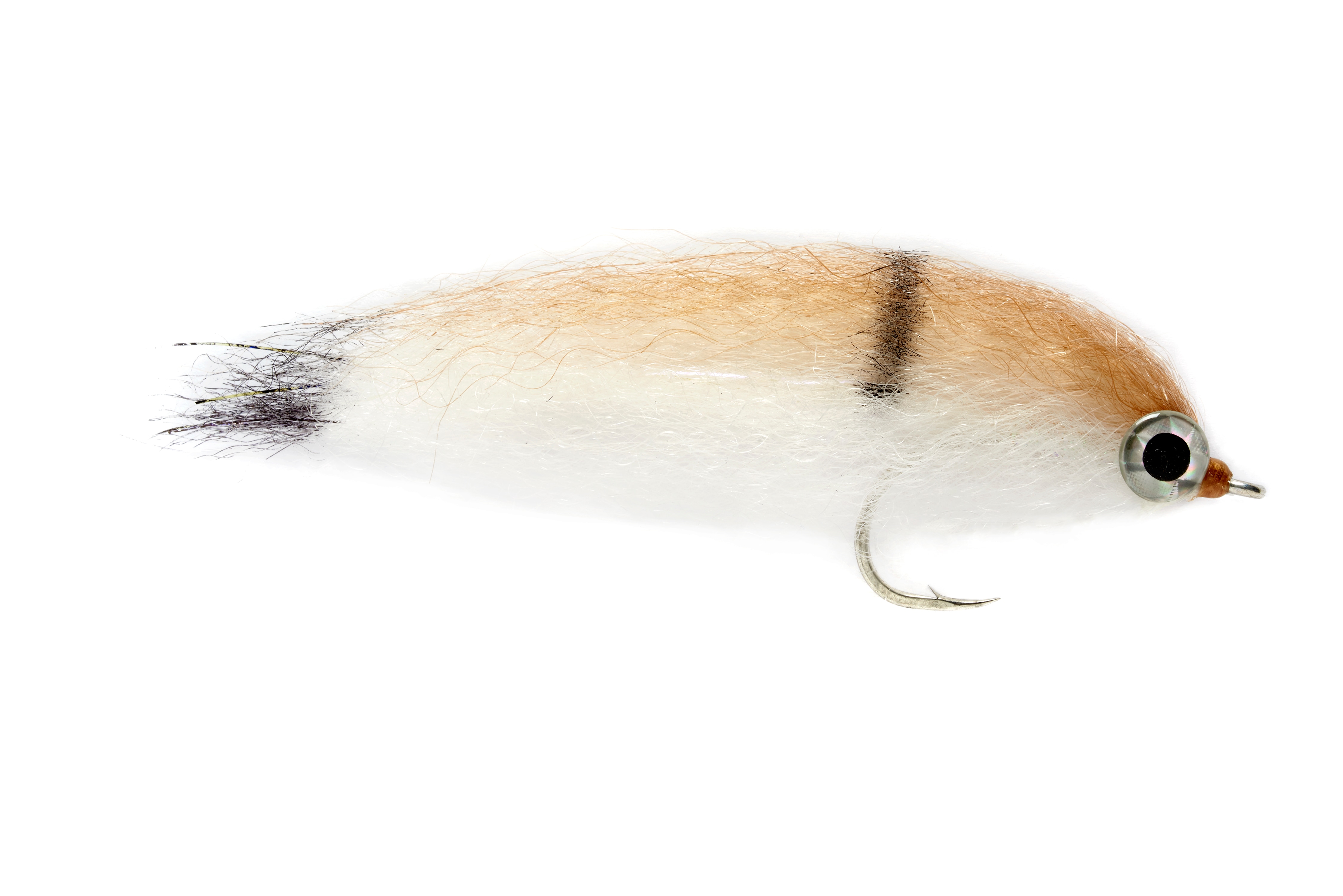 This pattern is also tied on the Gamakatsu SL12. This super strong and piercingly sharp hook is understandably extremely popular with all experienced Salt Water fishermen. This fly is another good baitfish profile option for targeting GT's, as the name might suggest! It's easy to cast and sheds water well, but looks big in the water.
Designed and rigorously tested on the island of Alphonse in the Seychelles, this eye catcher is general pest for GT's. For the days when they want something brighter, this fly will perform.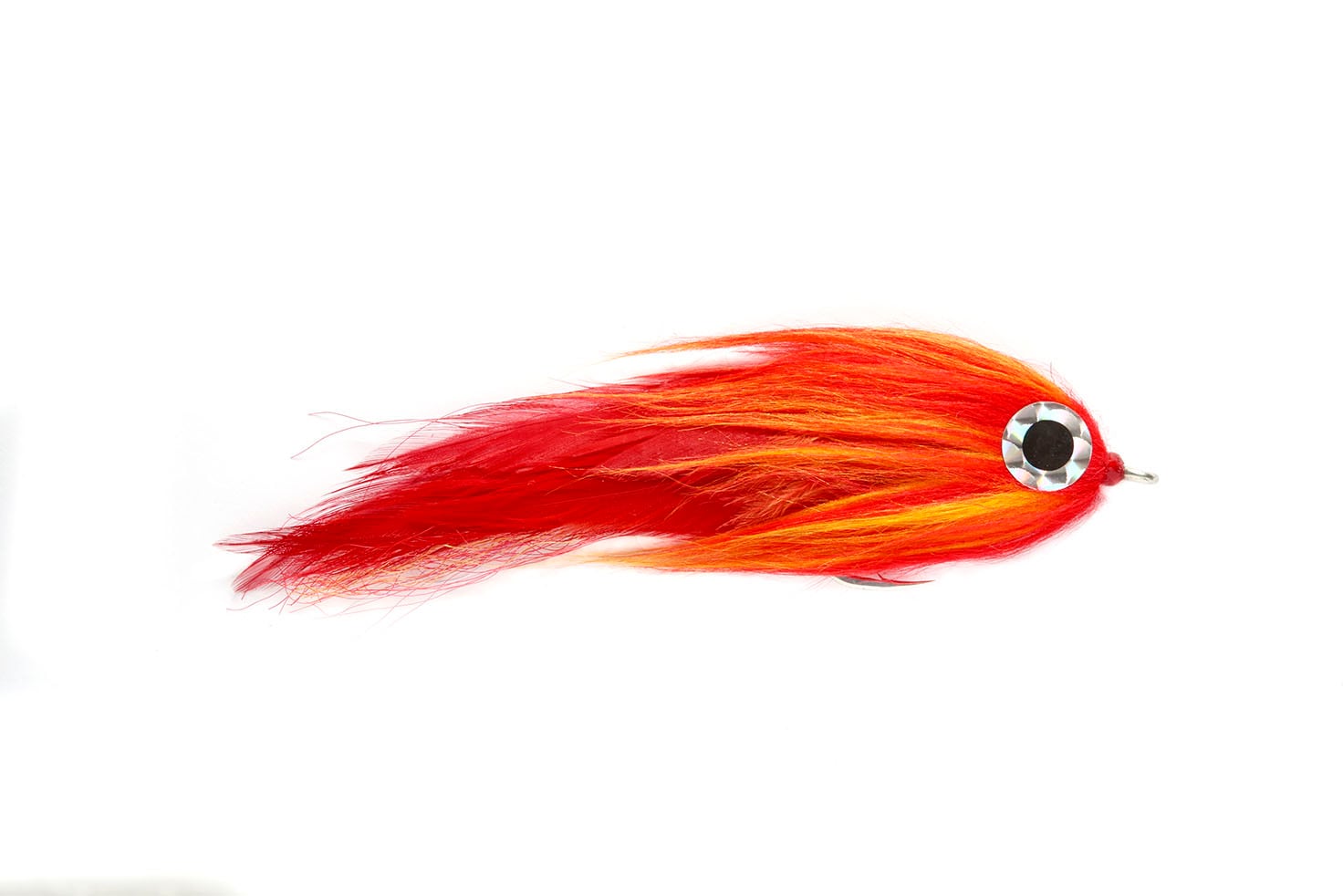 The Magnetic Minnow is perfect for targeting larger predatory fish, whether that be Stripers, Snook, or GT's. It has a subtle amount of flash added, but nothing that would put off a discerning fish. It holds a great profile, and looks very natural. It's tied on a Gamakatsu SL12s.
A great GT pattern that has been designed to mimic fish on the open flats where they are usually lighter in color. It's one of our best sellers and a 'go to' fly for most destinations. It's tied on the mighty Gamakatsu SL12.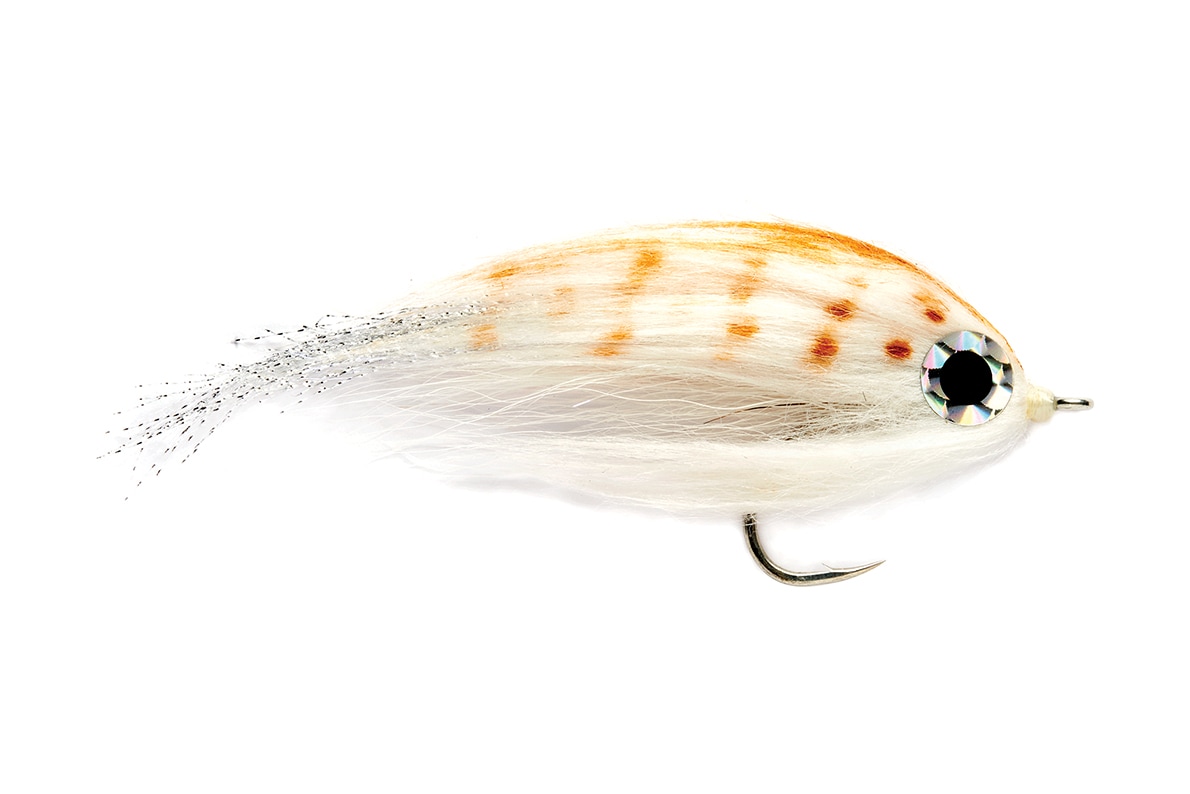 The Brushy. What more can be said about this already proven GT fly? We listened to what our customers asked for and added a broad color range to suit everyone's needs. Not only is this for GTs but also Stripers, and red's . It's tied on a Gamakatsu SL12s.
Are you heading on a saltwater trip soon and are in need of some tips? Marina Gibson wrote this great piece with tips from her recent trip to the Seychelles.