Top South American Sea Trout Flies
Published: 20th December 2021
|
Author: Steffan Jones
If you're an avid sea trout angler then chances are the call of South America and the leviathans of the rivers like the Rio Grande have been a yearning temptation. This becomes especially evident during the depths of the northern hemisphere's winter, when it seems a lifetime before our rivers reopen and we may indulge in the pursuit of the silver tourists once more.
Are they worth traveling all that way for? Is the fishing really that different from what we experience closer to home? In a nutshell, yes and yes.
The Rio Grande
Looking at the Rio Grande alone; the estimated annual sea trout run is around 50,000 – 85,000. Of those fish, the average weight over the season is around 9lbs with one in five being over 15lbs, and one in fifty tipping the scales at between 20-25lbs! Their length to weight ratio is on average 17% heavier than sea trout found elsewhere and an angler can expect to land 2-4 per day. Certainly something to whet the appetite.
Sea Trout Patterns
The patterns used in South America have largely been influenced and evolved from the pioneers who first pursued them. These patterns have lasted the test of time and have become consistent producers. They are quite alien in many ways to the patterns that we use closer to home, but there is a modicum of confidence in their usage that may well be an overriding factor; I can certainly attest to the effectiveness of the UK and European patterns when utilized in South America. The best advice I can give on that front is to take both. Experiment and fish for the sea trout as you would at home; their habits are almost identical, they've just indulged in a few more buffets…
Whilst most lodges will have an array of suitable patterns for you to buy and use, I would not 100% depend on this facility. If you're traveling all that way, do not leave the last detail to chance. As such, and with this in mind, I developed a handful of patterns for the Fulling Mill range that will hold you in good stead. Some of these are my own patterns and some are patterns that are engrained in river history, almost becoming lodge heirlooms – such as the EMB and the Green Machine.
I would fish these patterns with utmost confidence and have made sure that no corners have been cut in their construction and hooks used – they will not let you down.
A fantastic pattern on calmer days, but a steady producer on most. Can be fished skated, slightly subsurface, or even on a sinking line and popped up.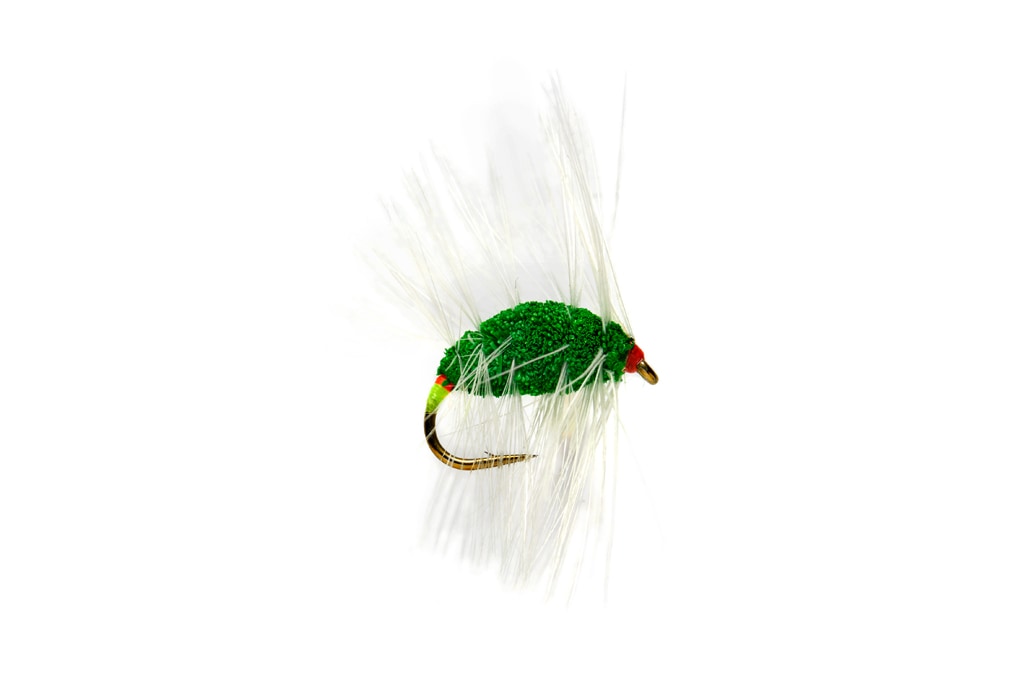 Basically a classic EMB nymph with the addition of a hothead tungsten bead. The original is derived from the Estancia Maria Behety Lodge, with the bead giving it a modern twist.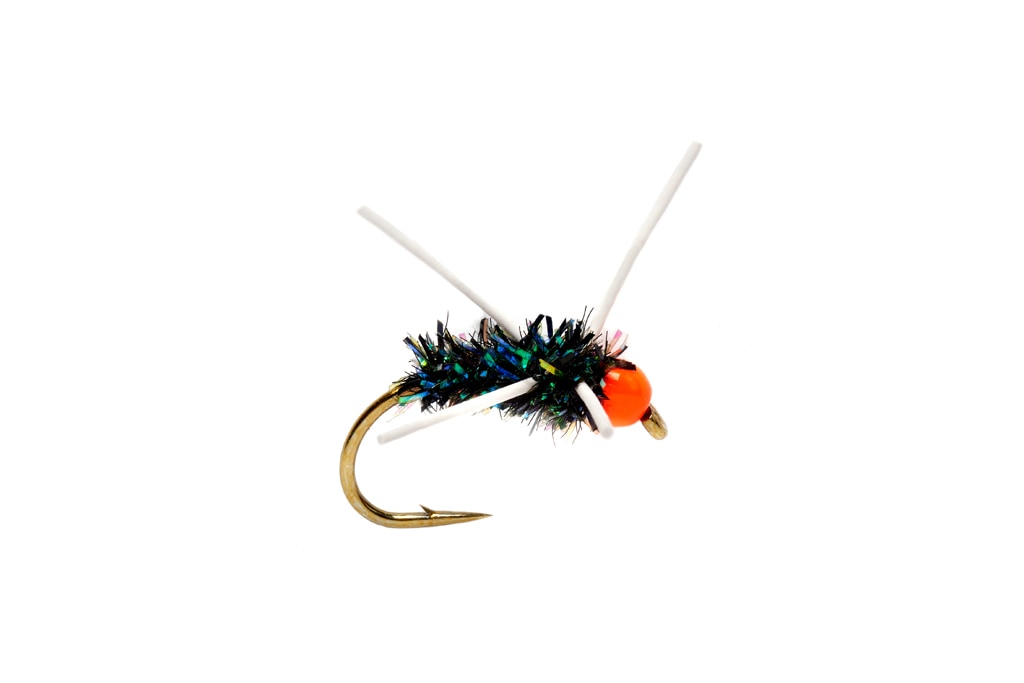 The prince nymph is a fantastic pattern on the Rio Grande in particular and is dressed in many ways. This variation has served me well, especially with the addition of the barred legs and tungsten bead.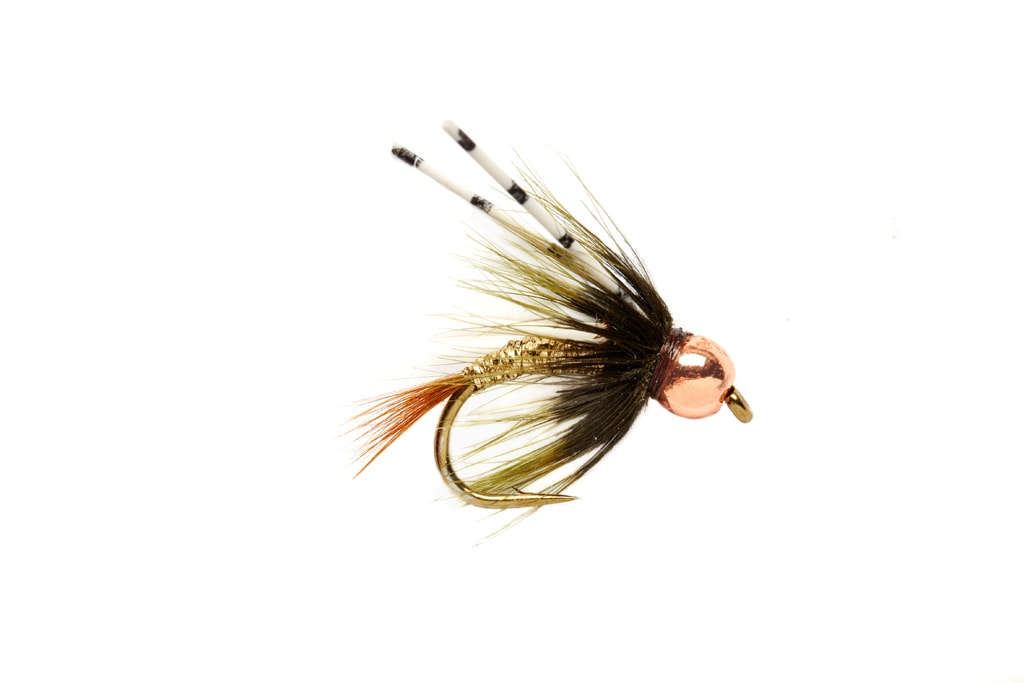 The smaller of the two leeches and perfect when the light is beginning to change or if there's a bit of colour in the river. The dumbbell eyes add a bit of weight and attraction.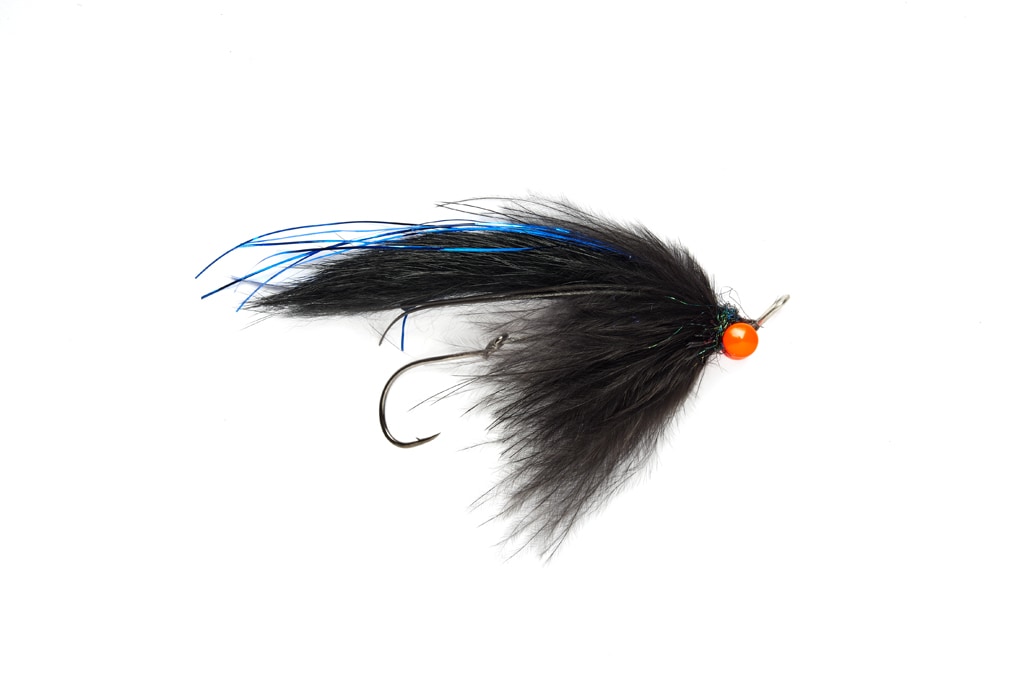 A big leech for the last few minutes before the guide drags you off the river! Do not leave home without one, or two…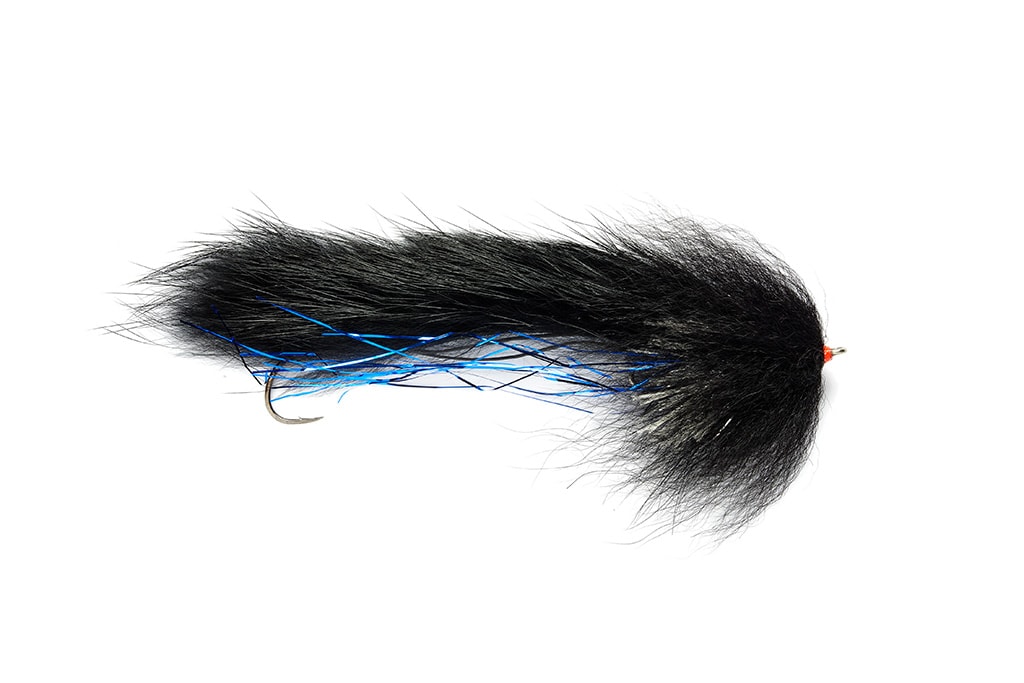 Additional Patterns
In addition to these patterns, do make sure to take some small doubles, such as silver stoats. They can work incredibly well. Do also take your sunray patterns in a range of lengths, as they can be lethal. A chartreuse leech can be a useful addition to the box, especially if the river is cold and the fish particularly lethargic. For those with a slightly skewed moral compass, it is also worth taking a few squirmy wormies…
About Steffan
Steffan is counted as one of the leading authorities on sea trout fishing, with his book (Sea Trout Tips, Tricks & Tribulations) becoming a must-read on the subject.
Steffan has fished for sea trout in South America for over twenty years and has amassed a vast amount of experience from different rivers and lodges over this time, which has filtered down into these fly recommendations.
If you're looking to fish for sea trout in South America, then do check out the options open to you on Steffan's website or contact him with questions and for recommendations at info@FishTravel.co.uk