14 New Rest of World Tactical Nymphs for 2022
Published: 11th January 2022
|
Author: Fulling Mill
Just like that, it's 2022. Doesn't your fly box need some fresh new tactical nymphs to kick off the new year? Well, you're in luck. Between new signature designers and in-house patterns, our tactical nymphing lineup received a huge upgrade this year. While there are dozens of new tactical nymphs to choose from, we put together a list of our top 14.
"This is a super fly to use in cold waters. What's more, violet tailed flies work so well and in this dark colouration this fly is highly effective in spring and autumn. The body is constructed with peacock spectra dubbing with a subtle red ribbing combined with a pink bead. This makes a highly effective fly."
– Lubos Roza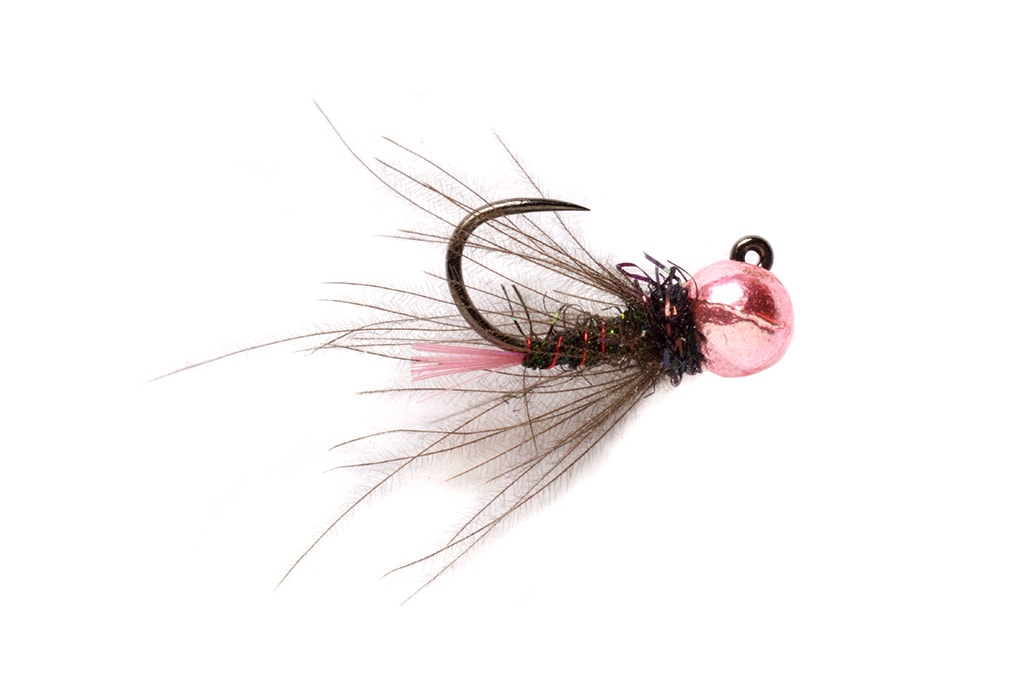 Something about this color combo just works. We're huge believers in drastic color changes when it comes to tactical attractor nymphs and this is one of the best.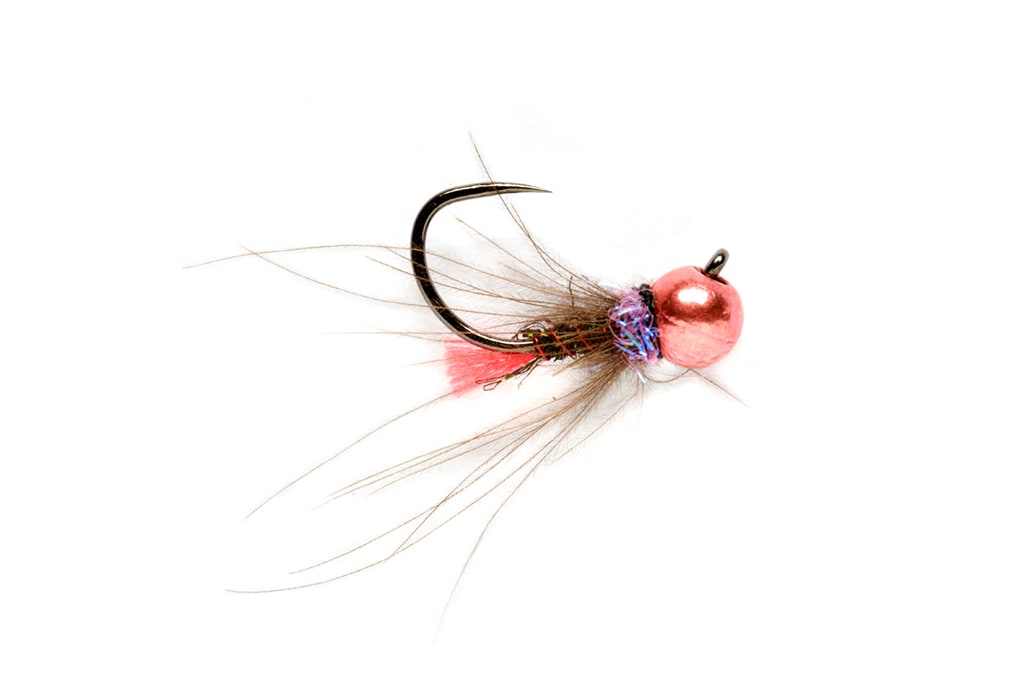 The importance of a good Orange Tag Jig is overlooked by many. Orange is a great trigger color for enticing fish to eat when everything else isn't working.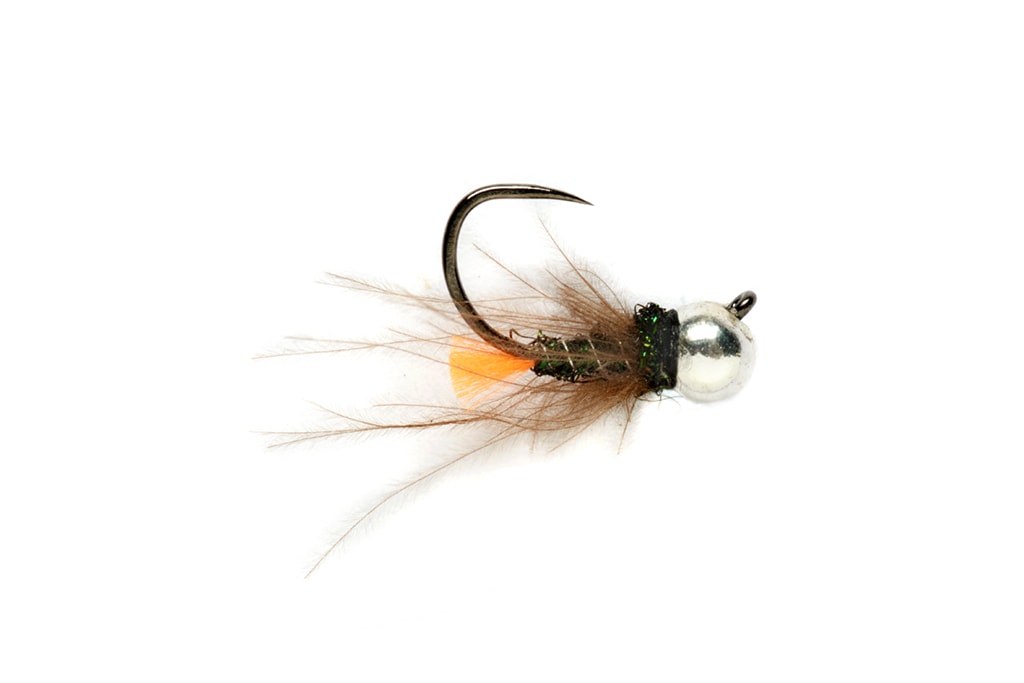 "A very effective fly for trout and grayling when the fish are active. This very flashy fly works very well in clear water. During summer time use it as a dropper fly keeping it very close to the surface. The pink bead, red rib and peacock coloured thorax, combined with the CdC hackle for movement make this fly a deadly pattern."
– Lubos Roza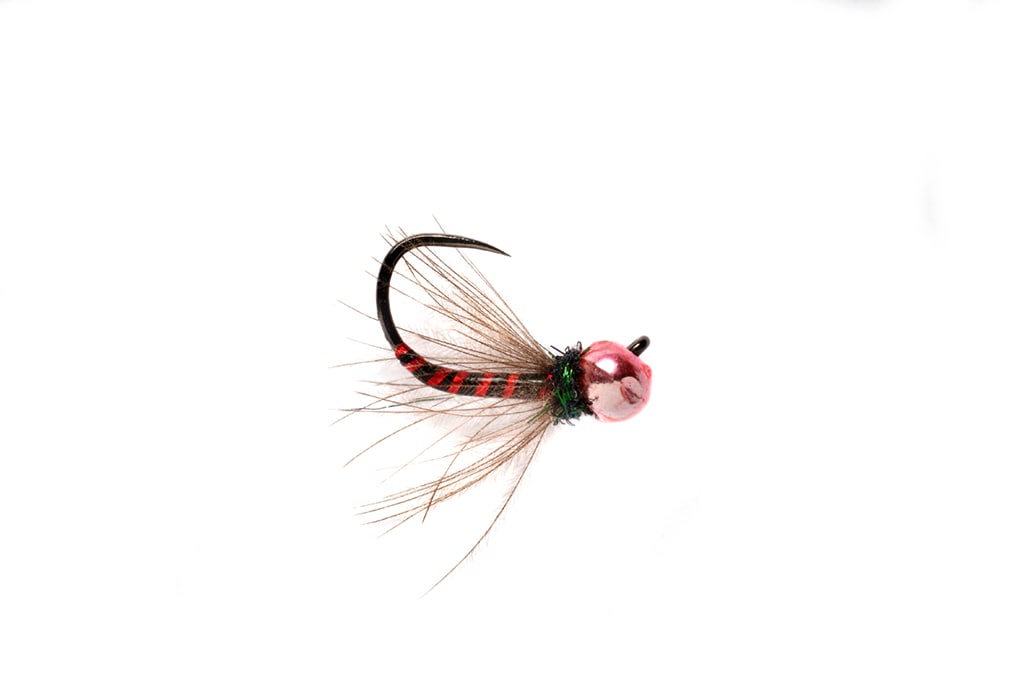 The stark pop of the matte black bead might imitate a small mayfly nymph that is about ready to emerge. Fish key in on those dark spots when it comes to mayfly nymphs and this pattern will certainly fill that role nicely.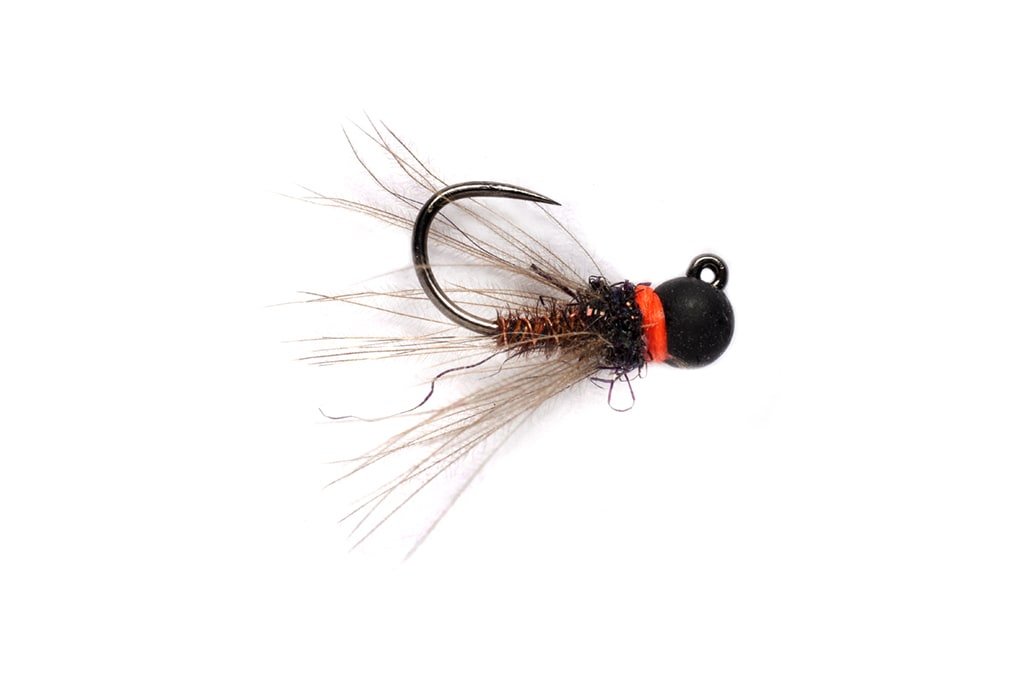 You asked for it and we answered. Anglers loyal to the standard silver beaded Duracell have been wanting the option for copper as sometimes a bead change can make all the difference. And voila: the Duracell with a copper slotted tungsten bead. The color combo is sure to be a strong addition to your fly box.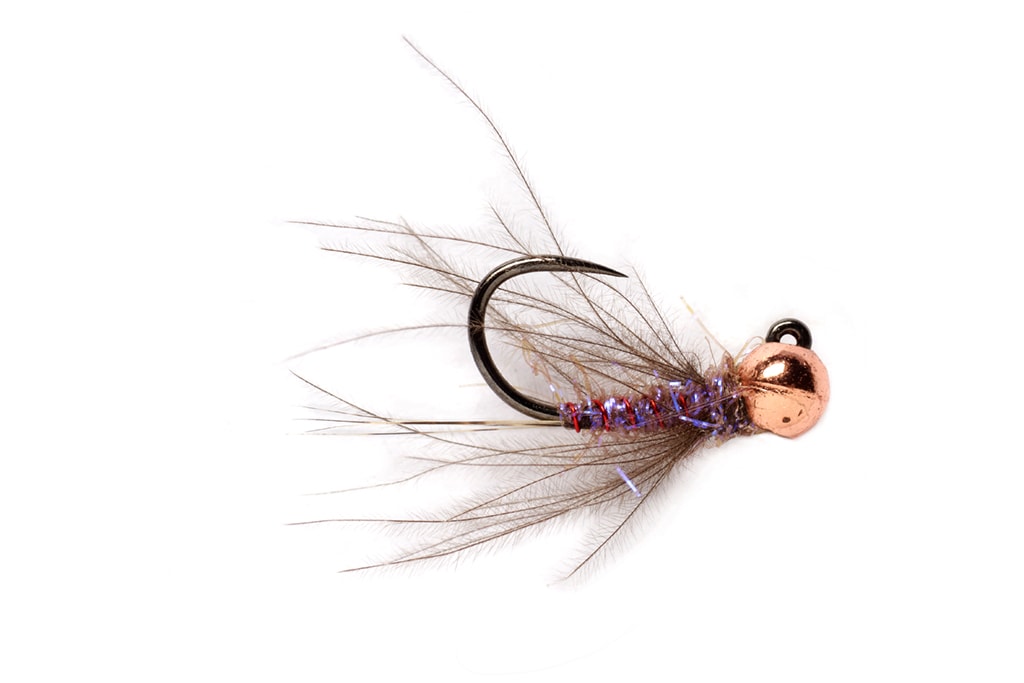 Some days the fish want something with a little extra flash. The Hot Rib Duracell will give them just that. A new addition to the 2022 collection, this excellent attractor pattern adds a nice twist to the standard Duracell. This fly can be a great option when there are many naturals in the drift as it will easily stand out in the crowd.
The Pheasant Tail. Can you ever go wrong? If there was ever a fly to always take with you to the river, this would be it. This year we added a range of Pheasant Tails with CdC collars and various bead options to our collection. Now you can really round out your collection and have options for the days when the fish want something different.
"My BP (Baetis Perdigon) is just a clean, simple, durable Perdigon pattern. Danville threads used in the construction of this pattern really set these apart from most as the thread seems to glow when resined over. No flash for a natural looking bug. Super slim and clean for quick sink rates which is immensely important with this type of fly."
– Pat Weiss
The squirminator took the world by storm. Now it's gotten an upgrade!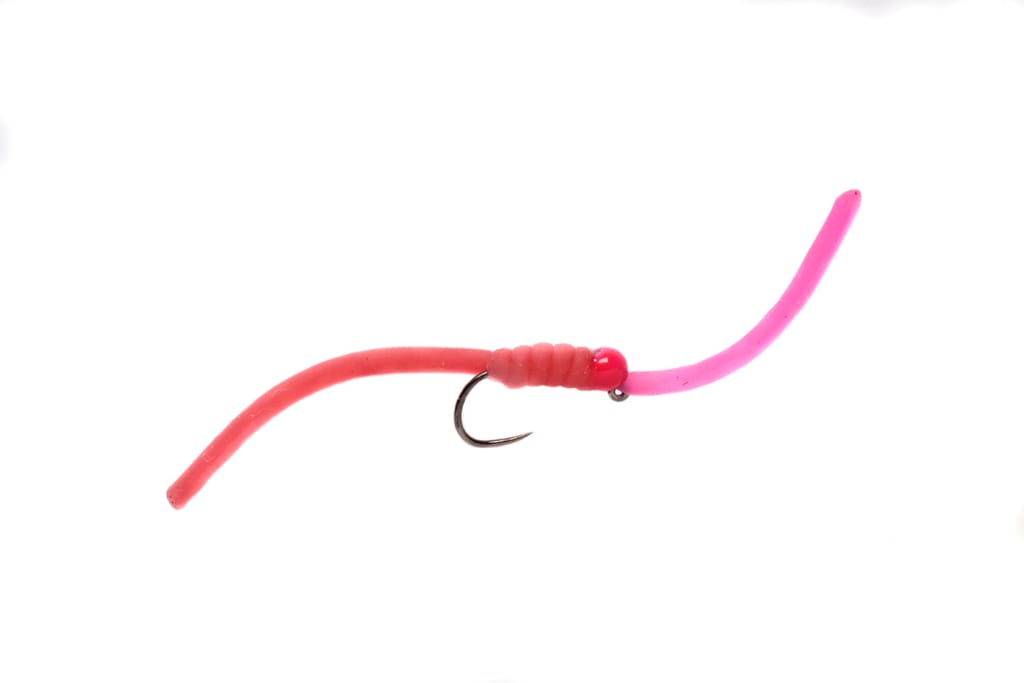 A double colored Wiggly Worm on our FM Heavy Weight Grub hook for maximum holding power. You just know this is another fly you need in your box.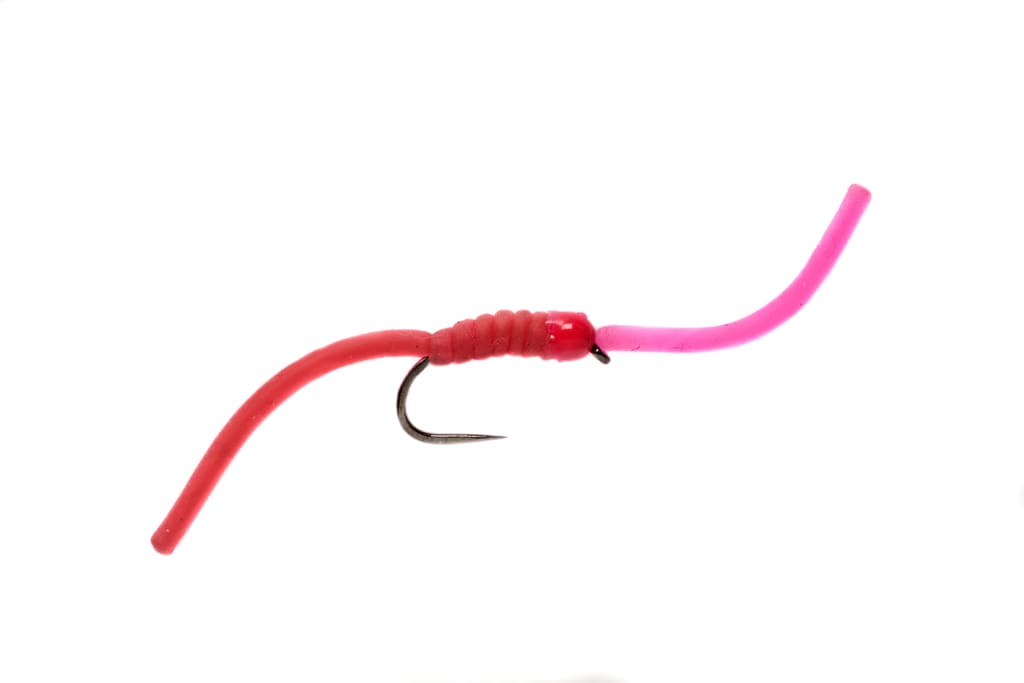 "Hopping/jigging action is key with this pattern. Can be stripped and dead-drifted with equal success. A great sculpin/crayfish imitation without the nonsense of many streamers out there today"
– Pat Weiss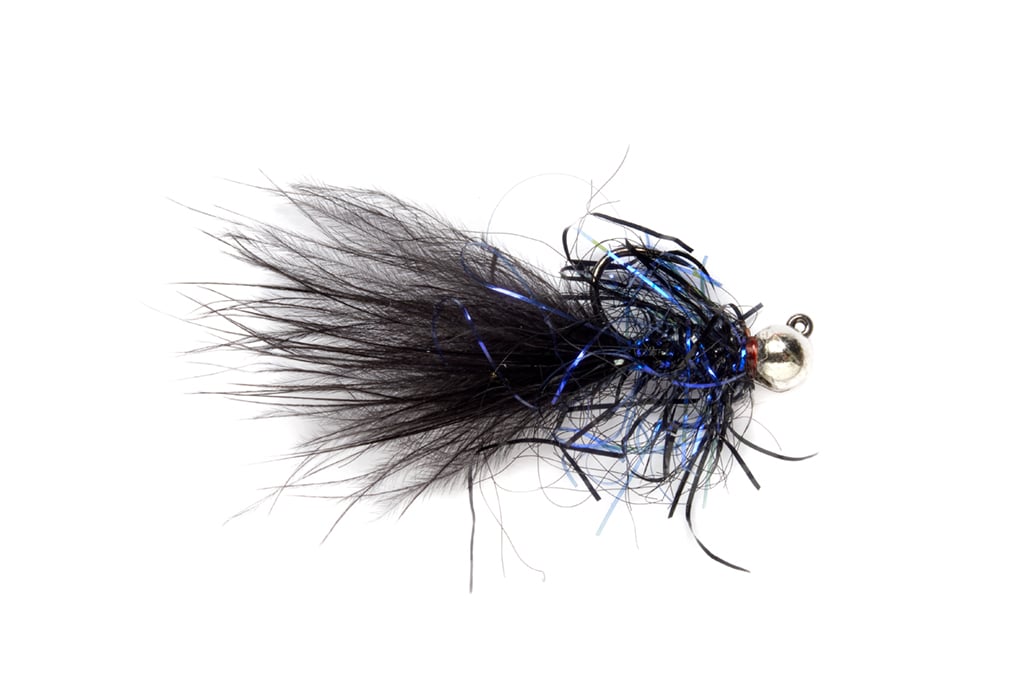 George Daniel has refined these patterns during years of fishing jig streamers in the United States. Designed with water-phobic materials to get down deep, fast, these flies shine on a euro nymphing setup. Due to their fast sink rate you can put them in a fish's face almost instantly.
If you're interested in looking at our entire collection of new flies for 2022—including many other new euro nymphs—you can find them here.