Top 7 Spring Eastern Dry Fly Patterns
Published: 5th April 2022
|
Author: Fulling Mill
In many parts of the country the first hatches have already arrived. In others, we're waiting anxiously. It's a special time of year when you arrive to the river and finally see fish gently sipping from the surface. For many of us, it's the pinnacle of fly fishing. But, what's worse than arriving, finding fish feeding, and not having the right pattern? Not much. To help you avoid just such an issue, we've laid out some of our top spring Eastern dry fly patterns.
The key to success with this fly is the wing profile created by the CdC. With its slim body and perfect profile, it will blend right in with the other naturals, which makes it especially effective when the hatch isn't massive. Available in sizes 16-20, this is a great subtle pattern for when the fish are picky.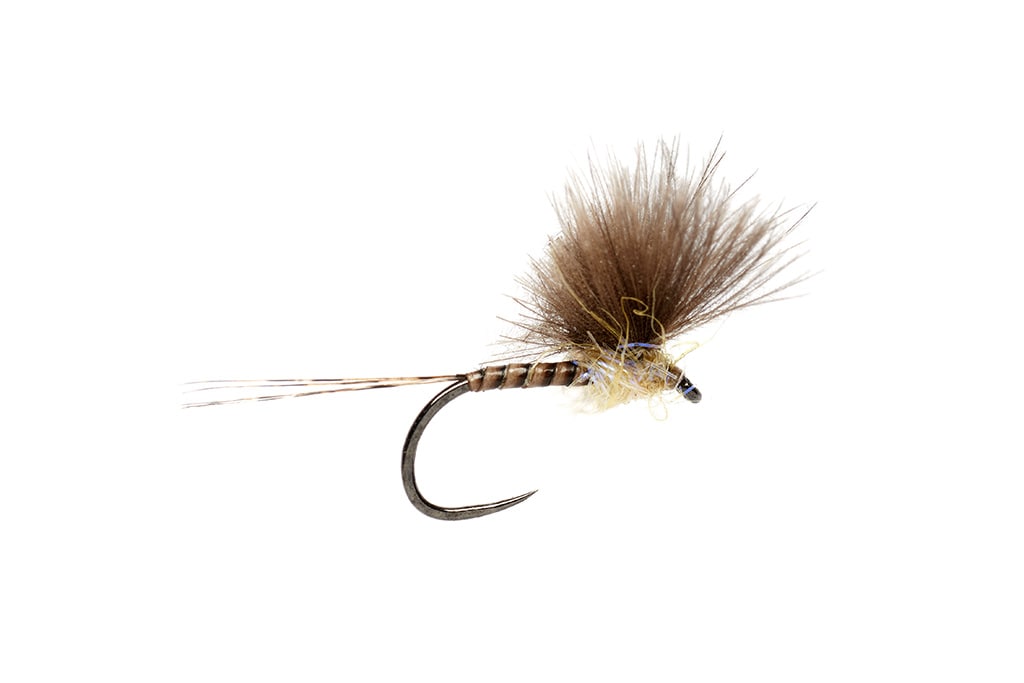 From Signature Tier Lubos Roza: "This Spanish type of CdC olive is not for every situation. It's a fly to use in a massive hatch when the fish aren't too selective. When there are many flies on the surface the tag of this fly acts as an attractor and the fish often go for this in preference to the naturals."
This is one of the earlier hatches in the season. When the Hendricksons start hatching, you'll want to have a handful of these in your fly box. This pattern is a classic light dun imitation, which is a stand-out performer when the hatch is coming off in full force. If you have darker duns in your area, or like to fish other stages of the hatch, we have several other patterns you'll want to check out.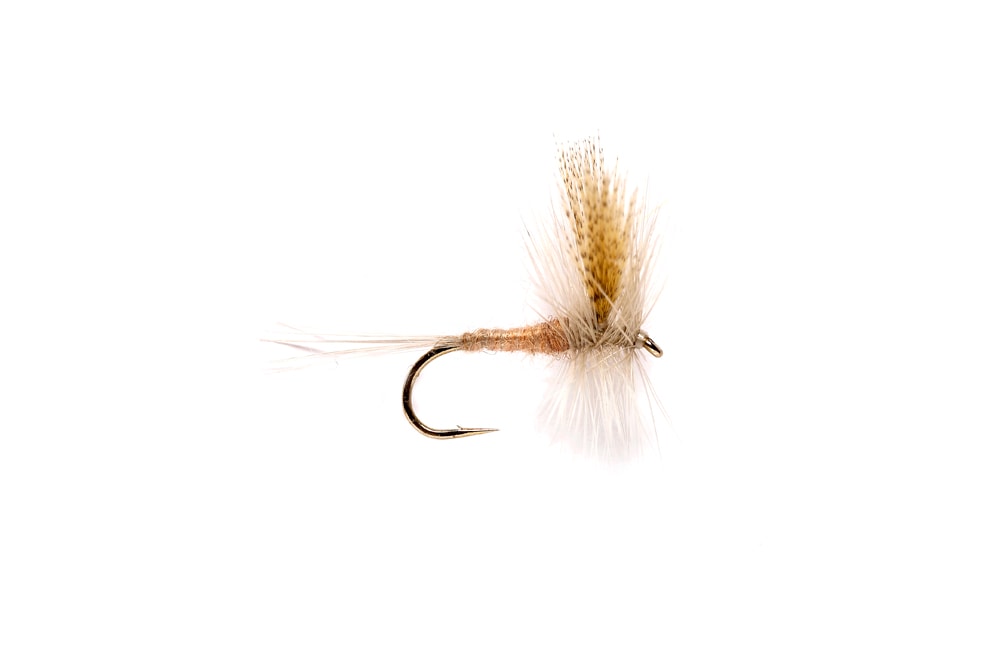 Another staple fly for spring hatches in the eastern United States. The dun imitation, pictured below, is a must-have. It has excellent body segmentation, and floats extremely well. It's your best bet when the hatch starts coming off in your area. To check out some of our other red quill patterns, you can head here.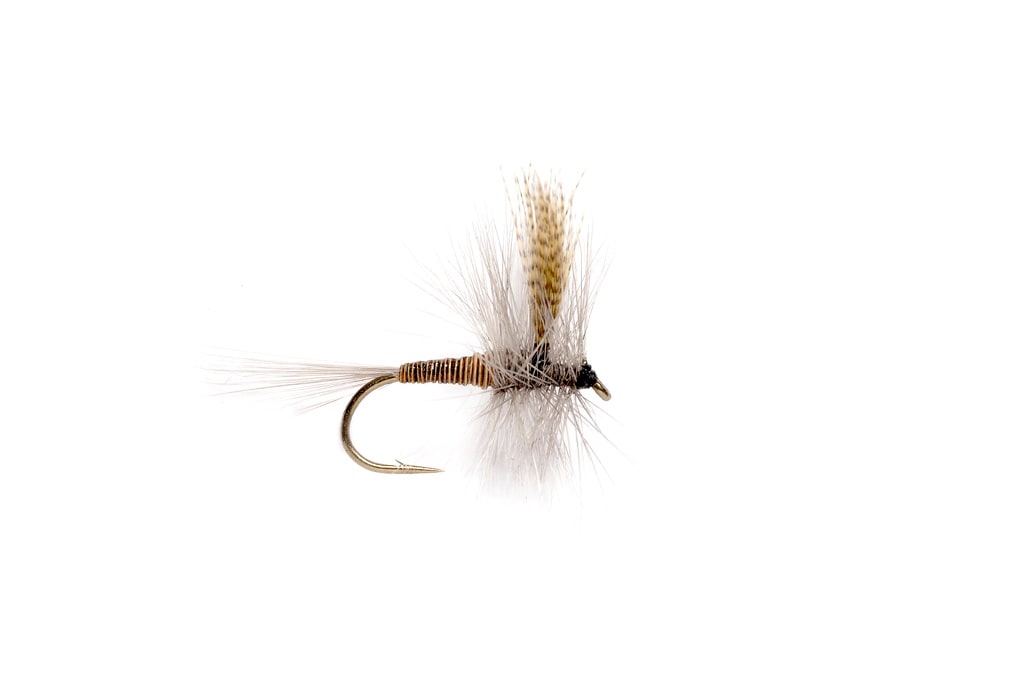 Maybe you're not sure what the fish are eating? Roza's Quill V Wing is your answer. This is an excellent generalist CdC dry that performs well as a searching pattern. It's one of the first things you should tie on when prospecting with small dries, or when you aren't quite sure what the fish are keyed in on as it can cover as a range of different bugs.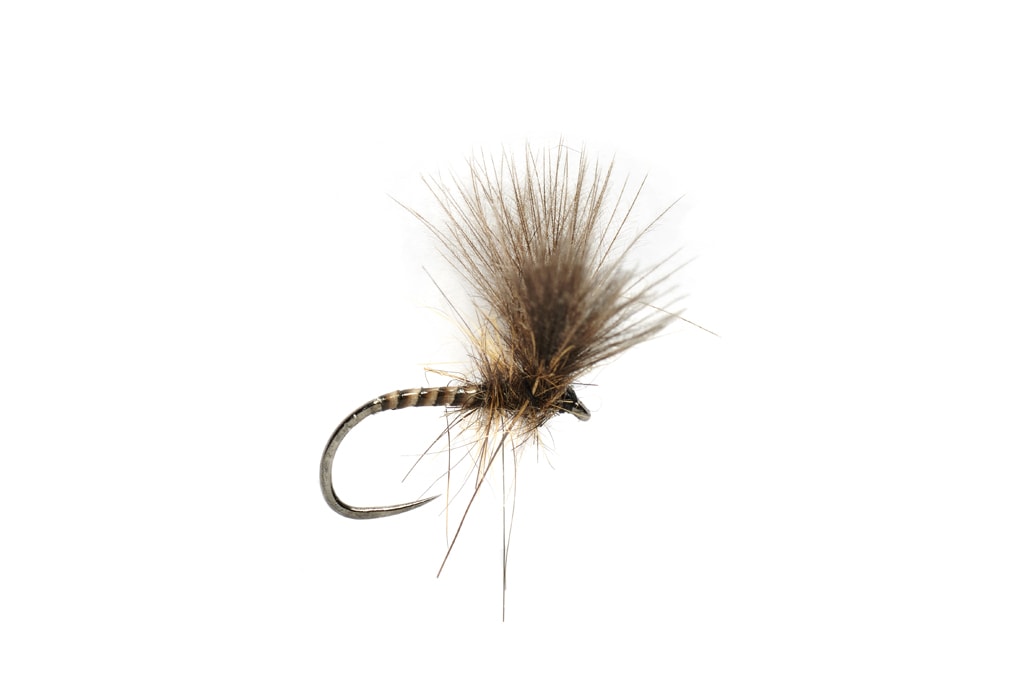 Spinners are a must have when the mayfly hatches start, and rust is the color to have. More than anything else, having the right size is crucial for the spinner fall, so you'll want to make sure to have a full range of sizes in your box.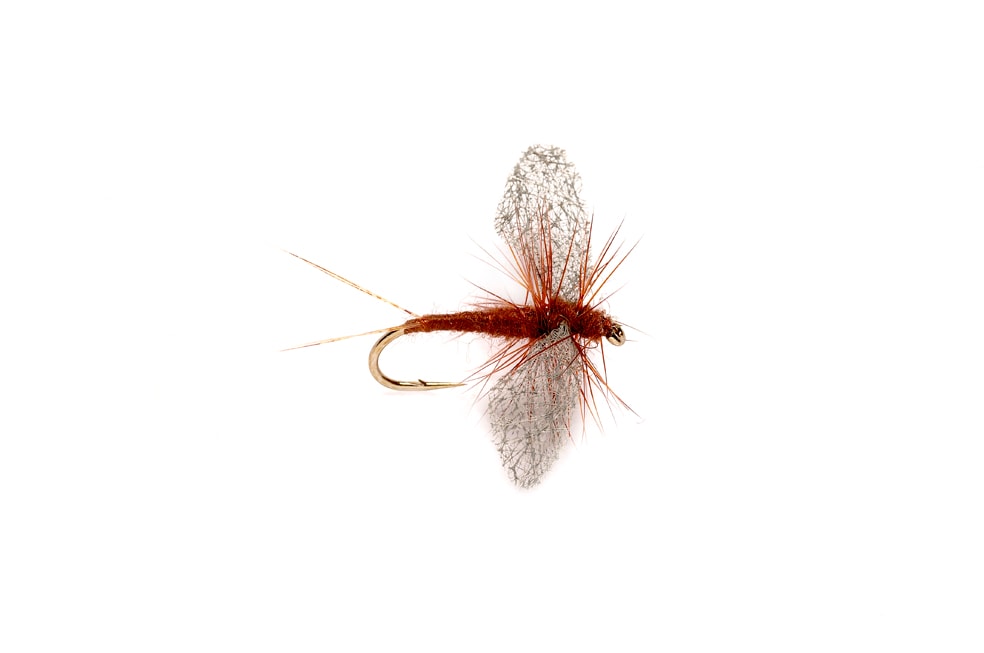 Fish key in on cripples and spinners as a key part of their diet as they're an easy meal. This pattern is designed to perform as either of the two, with a green hotspot to help it stand out from the naturals. That makes this fly a great all-rounder to have in your box, as it can produce when the duns are coming off, and later when the spinners are falling.